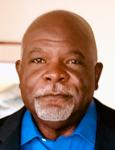 Michael L. Morgan is the former Senior Vice President for Administration and Fiscal Affairs for the University of Wisconsin System. There he acted as the chief operations officer for its 13 colleges and 13 universities. Prior to his work at UW, Morgan served seven years in the cabinet of Wisconsin Governor Jim Doyle (2003-2010). He was the Governor's principal advisor on tax policy and administration, in his capacity as Secretary of Revenue. Later as Secretary of the Department of Administration, Morgan was responsible for overseeing a cabinet agency involved in virtually every aspect of public administration and policy-making at the state level. That work included the development of the state's multi-billion dollar biennial budget, and its enactment through the legislative approval process.
Morgan has been a leader in the public and private sector in Wisconsin for over thirty years. Notably he led the Milwaukee Department of City Development (1995-2000) during a period of rapid growth in business and real estate development in the city of Milwaukee.  As Commissioner of City Development, Morgan and his team created a redevelopment plan, and strategically invested in that vision, leveraging millions in new private sector investments in river-walk housing, downtown commercial and retail development, and in several inner city neighborhoods. 
In January 2000, Morgan embarked on a four year experience in philanthropy. At the Helen Bader Foundation (HBF) he developed structures for a fund that was one of the first of its kind in the country. The HBF Program Related Investment Fund was designed to provide early stage risk capital to high potential, sometimes high risk startups largely doing business in, or providing services to central city residents of Milwaukee. 
Morgan is a former Milwaukee assistant district attorney, and the former executive director of the Milwaukee Fire and Police Commission. He is an emeritus trustee for the Boys and Girls Club of Metro Milwaukee, a member of the Big Ten Advisory Commission, an Aurora Healthcare Community board member, and a member of the African American Leadership Alliance Milwaukee Board of Directors. He earned a BA in Communication Arts (1978), and a Law Degree (1984) from UW-Madison.
Morgan is a former running back for the Wisconsin Badgers and Chicago Bears.