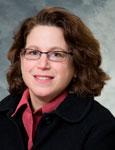 Donna Friedsam is a Distinguished Researcher at the University of Wisconsin and Health Policy Programs Director within the University of Wisconsin Population Health Institute. She leads a team of faculty and researchers evaluating pilot and demonstration initiatives of the Wisconsin Medicaid and BadgerCare Plus coverage programs. She also oversees the UW's Evidence-Based Health Policy Project –a partnership with the La Follette School of Public Affairs and the Wisconsin Legislative Council, and the Covering Wisconsin program within the UW's School of Human Ecology. 
Friedsam focuses on health care coverage, access, financing, and the organization of delivery systems, with a particular interest in how policies and programs affect low-income and vulnerable populations. She consults widely in the public and private sectors on state government programs and on reform initiatives. Her work has been published widely in both peer-reviewed journals and practice-oriented formats. State and national media outlets rely regularly on her expertise in their reporting on matters of state and federal health policy. 
Friedsam served previously as Executive Director of the Wisconsin Primary Health Care Association, Director of a managed care demonstration project, and manager of several projects supported by the Robert Wood Johnson Foundation, the federal Health Resources and Services Administration, and the Centers for Medicare and Medicaid Services. Friedsam earned a Master's degree in public health policy and administration from the University of Michigan in Ann Arbor.  Apart from her professional life, she enjoys being a mentor through Dane County Big Brothers/Big Sisters and also encouraging adoption of sheltered and rescued dogs.